I get lots of people asking me to print their lithophanes for them as they don't have a printer.  They can be all over the world, so this is a little impractical.
3D Hubs recently opened their API to external partners, so it seemed like a good idea to integrate their printing service directly into the lithophane app.
Now, when you have a model generated, a "Print Now" icon will appear in the top corner of the model viewer and you can click on it to upload and print your model right away.
Once you have uploaded your model, you will be redirected to the 3DHubs website and your model will be in your shopping basket.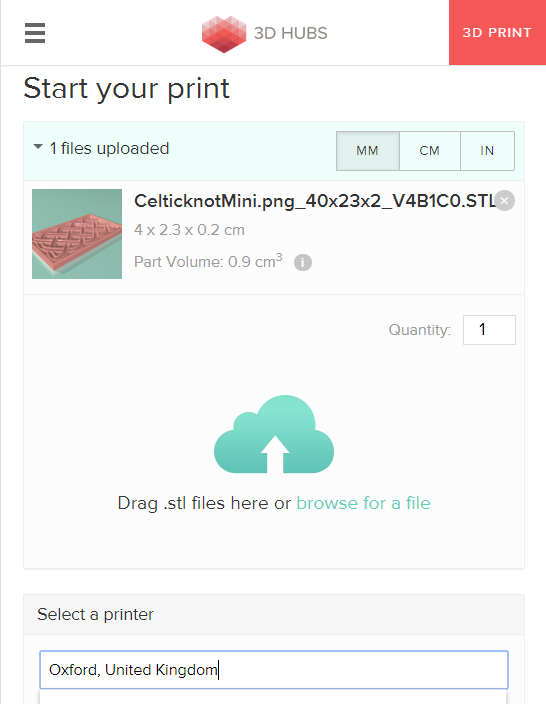 Select where you want it printed, pay and you're done. Instant gratification 🙂